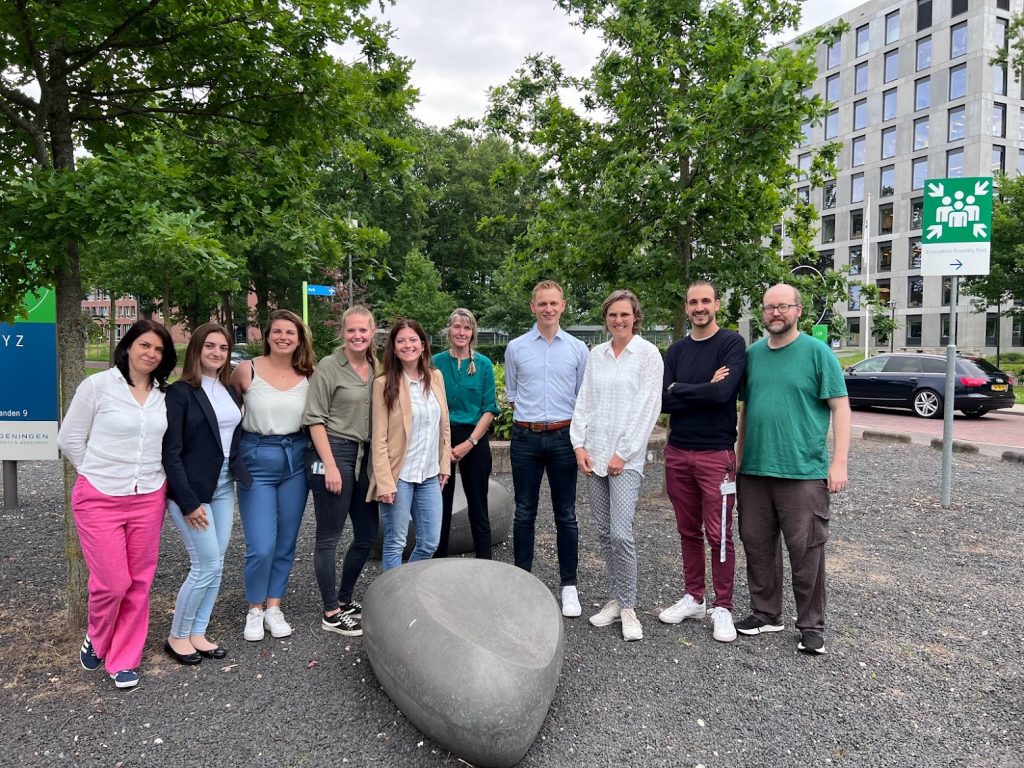 Summer-update!
13-06-2022
Focus groups have started
We have successfully recruited (almost) all participants for the focus groups in Wageningen and Denmark. The first focus groups have been concluded, and information, directions and ideas from the participants have been used to guide us in developing the right tool. Meanwhile, our researchers are busy systematically transcribing all information from the focus group meetings for scientific publications. We kindly thank all participants for these first sessions, and we look forward to seeing you again in September for the next sessions.
A real-life gathering
As usual these days, we have mainly met each other digitally in Teams meetings. Even within Wageningen, the meetings between WUR and FI had been mainly online, until a few weeks ago. But last Friday, we met with delegates of all four consortium partners in Wageningen (see picture). It was a real pleasure to meet our colleagues from Romania and Denmark. After a very productive, information-dense meeting of a few hours, we continued with a nice dinner in the city centre of Wageningen.
Accomplishments
Being at almost one-third of the project timeline, it is good to check our progress so far. We have made great advancements with our databases, algorithm decisions, front-end designs and focus groups. all work packages know exactly what to do in the coming time. We look forward to the coming months, in which we can finally start building the machine!
> all updates